Part of Taxi Drivers to Get Vouchers for Painting Cars in White
By Tea Mariamidze
Wednesday, October 3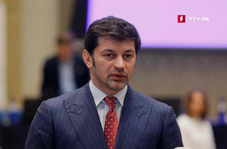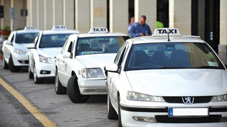 A part of the taxi drivers, who have undergone mandatory taxi registration and technical inspection, have left-handed and 4-door car, will get vouchers for painting their cars in white for free.
The information was released by Tbilisi Mayor Kakha Kaladze on Tuesday. According to the mayor, this initiative will significantly ease the situation of taxi owners and will facilitate quick and effective implementation of the reform.
Last week Kaladze stated all taxis in the capital will have to be of white color from October 2019. He also added that providing a taxi service with three-door and right-hand-drive vehicles will be prohibited from October 1 of 2019.
His statement caused criticism from some taxi drivers and NGOs, who said the reform would cost the drivers much and also increase taxi service fees as painting the car into another color costs up to GEL 1500 ($573.7).
At Tbilisi government session on October 2, Kaladze underlined that the vouchers given to the drivers will be free.
The mayor of the capital also spoke about the registration of the taxis and said that it has maximum support from the society. He underlined that the taxi drivers who do not register until November 1 will be fined by GEL 200.
The mandatory registration of taxis in the capital of Georgia, announced by Tbilisi Mayor in January, started on August 1. From October 1, 2018, it is not to work as a taxi driver in the capital without the special permit.
ďAs of October 1, the municipality has already issued 12,000 permits and the process is underway. Simultaneously, from October 1, Tbilisi has only registered taxis and I would like to remind everyone that the unregistered taxi drivers will be fined by 200 GEL,Ē Kaladze said.
Tbilisi City Hall says that a taxi service permit can be obtained by any person who has a driver's license and wants to get paid in exchange for transporting passengers. The driver should have a vehicle which has no more than 8 seats, not including the driverís seat.
Drivers need to fill in the online application at www.taxi.tbilisi.gov.ge and afterward pay a one-year permit fee of 50 GEL for hybrid vehicles, 100 GEL for ordinary cars. There is no charge for eco-friendly electric vehicles.