Minister Says 2% Economy Growth in August Was Predictable
By Tea Mariamidze
Friday, October 5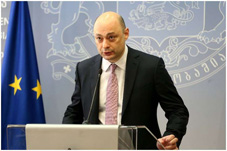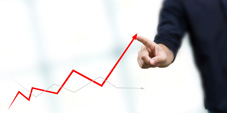 Georgia's Minister of Economy and Sustainable Development, Giorgi Kobulia says that 2% growth, which is the lowest indicator this year, was expected.
Kobulia explains that in some months this year GDP may increase by 2%, sometimes even by 8%, and eventually, the annual growth will be 5%.
"The growth of 2% was not unexpected for us. The ministry knew that the slowdown in the issuance of construction permits would have an impact on economic growth. When we decreased the release of permits, we knew about the consequences. In addition to construction, the pace of implementation of infrastructure projects was also slow in August," he says.
According to the minister, work in this direction will be doubled in September-October and the results will be much better.
Kobulia says the suspended infrastructural works will be resumed over the next months, while Ferro-alloys company will resume working on full capacity and in September the results will be much better.
According to preliminary data of the National Statistics Office of Georgia (Geostat), the August 2% growth rate is the lowest in comparison to the other months of the current year.
August estimated real growth, compared to the same period of the previous year, was posted in the following activities: Financial Intermediation, trade, transport, real estate activities, hotels and restaurants.
In the first eight months of 2018, Georgia's economy grew by 4.8 percent, according to the Geostat.