Defence Minister: We'll Again Buy Weapons from US
By Tea Mariamidze
Wednesday, October 10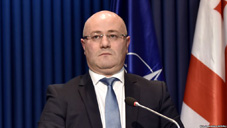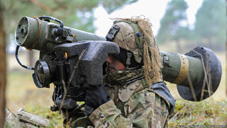 Georgian Defence Minister Levan Izoria stated in the wake of NATO Defence Ministerial held last week that Georgia will continue to buy important military armaments from the US.
"It was a historic visit where it was reiterated that our cooperation has become increasingly dynamic in terms of our relationship with our main strategic partner – the US as well as with NATO.
"I had the opportunity to speak with Defense Secretary Mattis who thanked me for the exemplary reforms that took place in the Defense Ministry and noted that the trust that we have gained in recent years is the merit of the progress we have in terms of implementing the reforms.
"With this confidence, we still purchased and acquired significant weaponry from the US. As the result of this confidence we did and will again buy significant weapons from the US," Izoria said.
Izoria said that Georgia also initiated a broader-scale of cooperation with NATO.
"We have initiated the creation of NATO-Georgia Readiness Centre in Georgia which was perceived positively," Izoria said.
"We also discussed the unprecedented training within the NATO-Georgia cooperation that will be held in March of 2019. This is yet another step forward in Georgia's integration into the North Atlantic space," Izoria said.
On November 21, 2017, the US Defense Security Cooperation Agency announced that it made a decision approving a possible foreign military sale to Georgia for Javelin Missiles and Command Launch Units for an estimated cost of $75 million.
However, it added that the sale would be possible to conclude only if backed by Congress.
The first stage of the transport of US anti-tank Javelin missiles to Georgia was completed successfully in January 2018.