Gov't to Reduce Funding of Presidential Administration
By Tea Mariamidze
Wednesday, December 5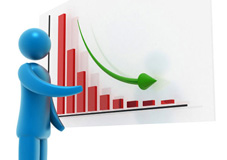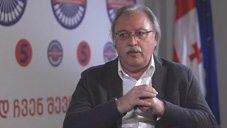 Funding for the new Georgian president's administration will be reduced by around GEL 4 million and its reserve fund will be totally abolished.
The changes are reflected in the 2019 draft budget of Georgia. According to the document, the budget of the presidential administration will be GEL 6 million, whereas the budget of the presidential administration was GEL 9,800,000 in 2018.
As for the Presidential Fund, it's funding in 2018 budget was GEL 5 million which will not be allocated from the state budget next year.
In addition, the number of employees of the new president's administration will be reduced by about 60%.
Currently, 140 people are working in the administration but 2019 draft budget says this number will be reduced to 60.
President-elect of Georgia, Salome Zourabichvili commented on the issue, saying it is a budgetary process and there is nothing problematic about it.
"This is a budgetary process. We have cooperation. There is no problem," she told the media.
Grigol Vashadze from the United National Movement (UNM), who was Zourabichvili's only opponent in November 28 runoff, says that reduction of the presidential administration funds is "degrading the president's institute".
"This so-called government is trying to degrade the presidential institution. The main concern for them is to prevent that there is a mechanism of control and balance in the state, even though they claim that Georgian citizens elected this person. The government is insulting even her, they are already taking measures to impose restraint on her," Vashadze said.
Analyst Ramaz Sakvarelidze also shares Vashadze's position. He believes these steps represent limiting the rights of the president too much.
"The Presidential Fund was important and its abolition is oppression and annulment of the presidential post," he stressed.
Meanwhile, expert Gia Khukhashvili says it is not bad that the government is trying to save some money.
"I see the logic in reducing financing of the presidential administration because the functional loading of the president itself has been sharply reduced," he stated.
After the inauguration of the new president, the new Constitution takes effect which sees significant changes in the functions and power of the president and the new administration.