114,830 Out of 232,470 Cars Failed to Pass Initial Inspection in Georgia
By Tea Mariamidze
Friday, June 7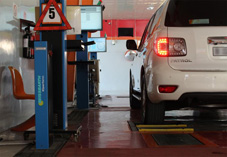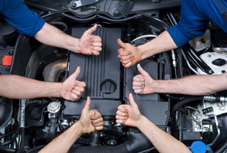 Non-governmental organization Institute for Development of Freedom of Information (IDFI) has released the technical inspection results of automobiles in Georgia, saying 114,830 out of 232,470 cars failed to pass the mandatory technical inspection from January 2018 to February 2019.
The NGO says that out of totally tested cars, only 117,640 could pass it.
As for the secondary inspection, according to IDFI, 80, 999 vehicles out of total 114,830 which failed during the initial stage applied for the repeated examination, as a result of which 4,330 was unable to pass the testing again and 76, 669 vehicles were approved by the inspection.
Moreover, out of twice-failed 4,330 cars, 4,032 were tested for the third time and 2,150 ones out of them failed to meet the requirements again. 1,182 cars managed to pass the third inspection.
According to IDFI, automobile owners spent more than GEL 16 million during the first wave of inspection. Besides, according to them, the Ministry of Internal Affairs does not record the reasons why certain cars were disapproved. The information also states that the newer is the car, the fewer flaws are discovered.
IDFI says the main problem of air pollution in Georgia is car emissions.
"10 and more years of vehicles are a particular threat to air pollution. Only 59% of the vehicles issued before 2009 managed to pass technical inspections," the report reads.
In the published information, IDFI notes that in 2018 due to technical inspection, the fine amounted to 1 million GEL.
"Based on the processed data we can conclude that during the initial inspection large number of car owners had an opportunity to identify the problems their vehicles had and most of them eliminated the shortcomings," the NGO stated.
Obligatory technical inspection of vehicles took effect on January 1, 2018. The first stage required trucks of over 3.5 tons and passenger cars with more than eight seats to undergo safety checks.
The second stage launched on July 1, 2018, required all vehicles registered to state entities to undergo a mandatory check, which was followed by the third stage from October 1.
From October 1, 2018, the third stage of mandatory technical inspections of vehicles was launched in Georgia, envisaging review of all automobiles with 3.0 engines and above.
From January 1, 2019, the government launched the final phase of the campaign and required all other vehicles to undergo mandatory testing.
The cost of inspection for cars is 60 GEL. If a vehicle fails the test the first time, its owner is given 30 days to eliminate the identified problems. Re-inspection is free.