Russian Duma addressed gov't to ban Georgian products, Putin refuses
By Gvantsa Gabekhadze
Wednesday, July 10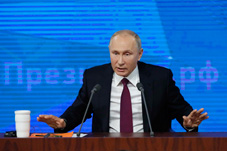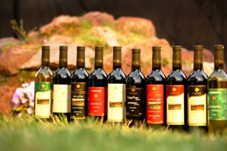 Russian Duma adopted a statement early on Tuesday and addressed the government to halt the import of Georgian wine, mineral waters and also ban remittances.
The statement came after the TV host of the Georgian private broadcaster Rustavi 2 Giorgi Gabunia insulted Putin in his live show, receiving backlash both from ordinary citizens and the Georgian government.
Putin says that he does not agree with the ban, as "I respect the Georgian people," Ria Novosti cited the Russian President as saying.
He said that he also wishes to retain bilateral relations with Georgia.
"The anti-Russian mood is triggered in Georgia by the people who do not know the history and harm Georgia in the end," Putin said.
Putin stated that there was no need Gabunia to face charges or extradition because of insulting him, as demanded by Russian MPs, as "he is not worth enough."
He said that the journalist tried to make himself popular, as "no one knew him before the day."
Gabunia has been suspended from work for two months. The channel said that the way of expressing their journalist show was unacceptable.
Ruling party MP Giorgi Volski placed the whole responsibility "for the provocation" onto the United National Movement, "which actually runs the channel."
Before Putin made the statement, Russian MP Alexey Pushkov criticizes the Georgian government, saying that they missed the chance to apologize.
"We have heard too many anti-Russian statements in Georgia; we saw the provocation of Rustavi 2 and attacks on our tourists. They can now send their wine and water to their NATO allies free of charge - I do not think they will pay for it. We should not tolerate this," he said.
There has been no report on the attack on tourists in Georgia during the tension.
Georgia received 34.80 million USD via money transfers from Russia in 2019.
On Tuesday the official cost of one dollar was 2.90 GEL, while in private banks the price stood at 2.97 GEL.
Georgia and Russia have no diplomatic relations since the Russia-Georgia 2008 war. The trade-economic relations were restored only in 2013, under the Georgian Dream leadership.