If Russia banned trade with Georgia, the loss would be GEL 4 billion
By Tea Mariamidze
Friday, July 12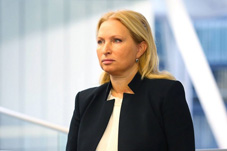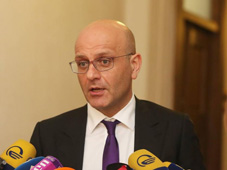 Georgia's Minister of Economy and Sustainable Development, Natia Turnava says if Russia banned the import of Georgian products, mineral waters and wine, Georgian economy would see more than GEL 4 billion-loss.
The minister noted that despite the fact Russia amounts only 13% in Georgian export, the sanctions would have hit Georgian business and people.
"The damage that we could get would exceed GEL 4 billion and each citizen would feel it. I hope our citizens see how the government is trying to balance the situation," she said, adding some people and politicians aim to harm their country with irresponsible statements.
She noted that the current government managed to diversify the market, signed the Association Agreement and the Free Trade Agreement with the EU, as well as the Free Trade Agreements with China, EFTA countries.
According to Turnava, the free trade agreement has paved a way for Georgian producers to 2.3 billion new customers.
"We gave the Georgian businessmen the full opportunity and freedom to have access to the huge markets and preferentially choose where to sell their products. We do not dictate them what to do," she said.
In addition, Turuna pointed out the tourism sector, where tourism flow from Russia has 25%.
The minister noted that after Russian president banned flights with Georgia, this reflected on owners of guest houses and hotels, restaurants and taxi drivers.
She repeated that the country lost around 1 million tourists as a result of the travel ban, which took effect on July 8.
Georgia's Finance Minister, Ivane Machavariani noted that nothing will make Georgia change its pro-western course.
He also noted that improving relations with Russia does not mean that the position of Tbilisi regarding occupied Abkhazia and South Ossetia will be mitigated.
"Those talks that more sold wine or more Russian tourists will make us reverse from our pro-western choice, are silly," he added.
On July 7, Giorgi Gabunia, host of a TV show "Postscriptum" on opposition-minded Rustavi 2 TV, insulted Putin using swear words.
The Russian State Duma adopted a resolution on July 9, recommending the Government to discuss the expediency of imposing economic sanctions against Georgia, namely Georgian wines and waters, as well as transferring remittances from Russia to Georgia.
However, Russian President said he did not support the ban, in order "not to complicate relations with Georgia."
Before that, on July 21, Putin imposed a ban on direct flights with Georgia which followed large-scale anti-Russian rallies in Tbilisi. Kremlin explained the step was made to "protect Russian tourists' safety."