Tourists to pay with foreign bank cards in Tbilisi busses, metro
By Gvantsa Gabekhadze
Friday, July 12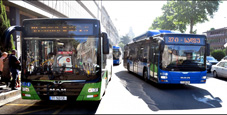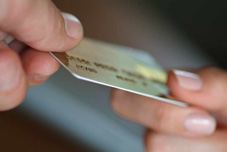 Tourists will be able to pay with their foreign bank cards while using public transport in Tbilisi – a bus and the metro, Deputy Tbilisi Mayor Maia Bitadze reported on Thursday.
She said that people in Georgia are now able to pay for public transport both visa special transport cards- Metromoney and their bank cards.
The Bank of Georgia, VTB and Cartu bank cards have already been used with the purpose, while TBC will be added to the list shortly.
"Now we aim to make the payment possible with foreign cards as well, for instance with the Deutsche and other foreign bank cards," Bitadze said.
Bitadze stated that the innovation will be provided shortly, without specifying a precise date.
She also said that people in Tbilisi must get accustomed to the rule that transport will not stop where they wish.
"It is important that the transport system is in line with high standards. Public transport must stop at bus stops only and not where a passenger wishes [as this used to happen]. When we will manage to provide changes and improvements in the public transport system, there will be fewer traffic jams in the city," she said.
Bitadze added that there will be no yellow busses in Tbilisi and they will be fully replaced by modern vehicles.
She said that repair works are underway in the metro and the process will continue.
As of now, one-way fee for bus and metro in Tbilisi is 50 tetri.