ADB Appoints New Country Director for Georgia
By Messenger staff
Monday, October 7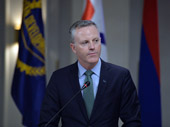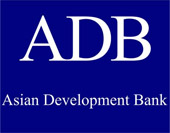 The Asian Development Bank (ADB) has appointed Mr. Shane Rosenthal as its new Country Director for Georgia. He joined ADB's Georgia Resident Mission on 25 September.
Mr. Rosenthal will lead ADB's operations in Georgia, manage ADB's relationship with the government and stakeholders, and oversee the implementation of ADB's recently approved Country Partnership Strategy (CPS), 2019–2023, whichwas introduced on August 23.
The 5-year partnership strategy, from 2019–2023, supports the Government of Georgia's overall development strategy to increase productivity and reduce poverty through closer economic integration with its neighbors and the rest of the world.
The new CPS will focus on expanding trade, creating jobs, and combating poverty through the development of economic and transport corridors in Georgia and for Central and West Asia. It will also strengthen the country's private sector and support the government's emphasis on market-driven growth by further developing an enabling business environment and skills among the labor force.
"I am delighted to be in Georgia," said Mr. Rosenthal. "ADB's partnership with Georgia is transforming in ways that suit the needs of a rapidly growing upper middle-income country. This includes financing and know-how for investments to underpin regional connectivity, close the skills gap, and make urban areas thrive. Closer engagement with the private sector clients is key."
Mr. Rosenthal, an Australian national, joined ADB in 2004 and has held a number of leadership positions in the bank. As ADB's Country Director for Armenia from March 2016 to September 2019, he supported new programs to strengthen health and education services and oversaw an expansion of non-sovereign financing.
Mr. Rosenthal has more than 25 years of experience in urban infrastructure financing, public–private partnerships, and natural resources management. Before joining ADB, he worked on protected area management for an international nongovernmental organization. Mr. Rosenthal holds a bachelor's degree in economics from The American University in Washington, a master's degree from Johns Hopkins University's School of Advanced International Studies, and a master's degree in economics from the University of Cambridge.
ADB has supported Georgia since 2007 and is one of the country's largest multilateral development partners. Sovereign and non-sovereign loans to Georgia to date total about $2.8 billion.
ADB is committed to achieving a prosperous, inclusive, resilient, and sustainable Asia and the Pacific, while sustaining its efforts to eradicate extreme poverty. In 2018, it made commitments of new loans and grants amounting to $21.6 billion.
The Asian Development Bank was conceived in the early 1960s as a financial institution that would be Asian in character and foster economic growth and cooperation in one of the poorest regions in the world. ADB is composed of 68 members, 49 of which are from the Asia and Pacific region.