Georgian Dream deputy of Sakrebulo accused of sexual assault and violence
By Levan Abramishvili
Monday, October 7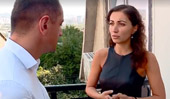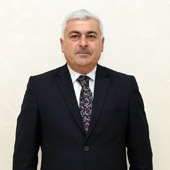 Georgian Dream deputy of Tbilisi City Assembly (Sakrebulo) Ilia Jishkariani got accused of sexual assault and violence. Tamta Todadze, an employee of the Sakrebulo, alleged that Jishkariani attempted to have sexual intercourse with her and after rejection, he used violence to struck her down and smash her phone. Office equipment broke during the incident. The deputy himself described the allegation as a "dirty gossip" in correspondence with the Mtavari TV Channel.
"He tried to sexually assault me. When I tried to escape all this, he used physical force. Under the influence of alcohol, he probably decided to have sex with me. He hugged me, kissed my neck, and tried to put his hands between my thighs," says the alleged victim.
According to the Ministry of Internal Affairs (MIA), an investigation is launched under three articles of the Criminal Code, namely: Articles 126 (violence), 138 (a violent act of sexual nature) and 187 (damage or destruction of property).
The incident occurred on September 30 and the police interviewed her the same day, according to Todadze. However, she was not summoned for the second time until a television interview was broadcast.
"Until all this was publicized, there was no adequate response to the case before, as the crime scene wasn't searched quickly, this person wasn't interrogated and was only summoned for questioning when the public directly demanded that he is charged. I do not doubt that if he was an ordinary citizen and not a member of Sakrebulo, they would have come to the crime scene immediately and would have questioned him that same day. However, somehow, we had to wait until 2-3 AM. I very much hope that everything will be done in full justice and justice will be preserved in this country," said Tamta Todadze.
Baia Pataraia, a well-known Georgian human rights activist and Union Sapari's Executive Director, a leading women's rights organization in Georgia, noted that Ilia Jishkariani would have already been arrested had he not been a member of the ruling team.
The perpetrator himself is in a hospital due to unpublicized health issues and isn't responding to the journalists. Jishkariani has been a member of Sakrebulo since 2014.
Todadze and her mother, Khatuna Okropiridze, were questioned on October 6, after which Okropiridze alleged that a friend of Jishkariani offered the family a "deal in exchange for silence."
"My neighbor and Ilia Jishkarian's friend came to us. Ilia Jishkarian himself is a neighbor. He lives across the street. I heard such a story, is it correct? – he asked. I confirmed. He said that he had not seen Ilia yet, but by the questions he asked, I realized he had already met him. He told me that he [Jishkariani] said that she [Todadze] broke the printer herself. I said that it is impossible to make up such a fact. You have 2 children, a girl, I said, what would you do if something similar happened to them? " tells Khatuna Okropiridze.
Public Defender of Georgia Nino Lomjaria issued a special statement regarding the alleged sexual and physical abuse. The Ombudsman's Office calls on all relevant agencies to protect and assist the alleged victim. According to the statement, the Public Defender will monitor the progress of the investigation and will communicate closely with the alleged victim and her lawyers.
"Given the severity and sensitivity of the situation, the Public Defender of Georgia calls on the Prosecutor General's Office of Georgia to conduct an effective investigation, including promptly conducting all necessary investigative or other procedural actions. Nevertheless, it is necessary to eliminate any doubts about the bias or political interest in the case and to fully cooperate with the alleged victim and her representative by the investigating authority," reads the statement.
Several members of the Georgian Dream ruling team responded to the allegations, the Chairperson of The Parliament Archil Talakvadze noted that since the accusations are against the member of his team, it will be thoroughly studied.
"The state will do all it can to establish the truth of what happened in this case in a short time. On the other hand, I would like to tell you that this fact will be carefully studied as it relates to a member of our team and a member of the government team," said Talakvadze.
Another MP, Vice-Chairperson Tamar Chugoshvili noted that everyone is equal before the law and every abuser should be punished, regardless of their status.
"It was very hard yesterday to hear media reports of possible sexual assault. There are ways to protect against sexual violence and harassment, and everyone is equal before the law and every perpetrator must be prosecuted regardless of their position. Law enforcement agencies should immediately assess the case and respond appropriately," said Chugoshvili.
On the other hand, Tbilisi Mayor was very defensive of the fellow team member. Despite the pile of evidence against the Sakrebulo member, the Mayor said it would be impossible to commit such a crime for the man he has known for several years and knows the "life he lives."
"Anyone can make any accusations. It needs evidence, investigation and wait. …If it were confirmed, it would be very difficult for everyone ...It is unthinkable for a person to do such a thing. I have known this person for several years, I know the life he lives," said the Tbilisi Mayor Kakha Kaladze.
Earlier this year, the punishment for sexual assault has become stricter. Unfortunately, this is not the first case of alleged sexual assault from the public figures in recent years. On social media, Todadze was accused of lying by some of the Georgian Dream supporters.
Such crimes are rarely reported by the survivors due to the stigma in the Georgian society. It takes a lot of courage to stand up to those in higher positions, especially for women who become targets of sexual assault.
The survivors must be supported by their community to be able to come forward with their stories and speak out about their violent experiences to defend their rights.