The IMF approved the decision to allocate $ 41.4 million to Georgia
By Tsotne Pataraia
Thursday, December 19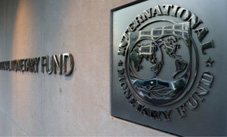 The International Monetary Fund (IMF) Executive Board supported the completion of the fifth review of the Georgia program and the allocation of $ 41.4 million to the country. The IMF has issued a special statement regarding the fifth review of the program supported under the Extended Fund Facility (EFF).
According to the document, the IMF Board of Directors voted to extend the program. As a result, $ 41.4 million is made available to Georgia, meaning that the total allocated amount increases to $ 248.7 million.
IMF Deputy Executive Director Tao Zhang announced extending the program to Georgia. Following his remarks, the reforms carried out by Georgia have kept the country's economy relatively stable amid external shocks:
"Georgia's economy has been resilient in the face of negative shocks, with solid growth and a lower current account deficit. However, the balance of risks is on the downside as domestic and international uncertainties could weigh on investment, reducing medium-term prospects," Tao Zhang stated.
However, Zhang points out that there are risks in the country's economy that are related to domestic and international factors and may affect investment.
The International Monetary Fund calls on the National Bank of Georgia to limit currency interventions. Tao Zhang, says interventions should only be used in case of excessive volatility or replenishment of reserves:
"The recent high headline inflation rate reflects both temporary factors and the impact of the Lari depreciation. The National Bank of Georgia (NBG) has appropriately tightened monetary policy to address inflationary pressures. Exchange rate flexibility remains vital as a shock absorber for the Georgian economy, and foreign exchange interventions should be limited to addressing excessive volatility or building reserves," said Zhang.
The press release also assessed recent steps taken by the National Bank of Georgia. The IMF indicates that the budget for 2020 is balanced and that the document also includes education and social spending. The press release also mentions a pension indexing scheme the Georgian government plans to adopt:
"The new rule should protect retirees' income from inflation and preserve budget flexibility for more social spending in the future," Tao Zhang noted.
The IMF has released a revised indicator of Georgia's economic growth, according to which the fund forecasts 4.3% growth for the country in 2020. This is down 0.5 percentage points from the growth rate released in October 2019.