PM Candidate Irakli Garibashvili names his cabinet
By Veronika Malinboym
Monday, February 22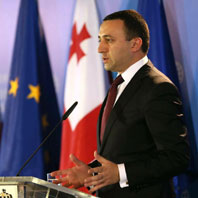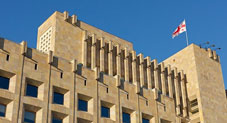 Candidate for PM Irakli Garibashvili named his cabinet ministers on February 19. The candidate to replace the former minister of infrastructure Maia Tskitishvili upon her resignation is the former deputy minister of infrastructure Irakli Karseladze. Former Deputy Minister of Defense Juansher Burchuladze has been nominated to take Irakli Garibashvili's post as Defense Minister.
Other members of the cabinet have been announced as follows:
David Zalkaliani as a Minister of Foreign Affairs;
Gocha Lortkipanidze as the Minister of Justice;
Ivane Macharavariani as the Minister of Finance;
Vakhtang Gomelauri as the Minister of Interior;
Natia Turnava as the Minister of Economy and Sustainable Development;
Tea Akhvlediani as the Minister for Reconciliation and Civil Equality
Ekaterine Tikaridze as the Minister for Internally Displaced Persons, Health and Social Issues
Mikheil Chkhenkeli as the Minister of Education, Science, Culture and Sport
Levan Davitashvili as the Minister of Environmental Protection and Sport
The designated candidacy of Irakli Garibashvili has been named after the former Prime Minister Giorgi Gakharia announced his resignation on Thursday, February 18. Gakharia explained that the reason for his decision was the inability to come to an agreement with other members of the ruling party regarding Nika Melia's sentencing. Gakharia added that Melia did break the law, however, his arrest would possibly threatened the health and lives of other citizens. Gakharia added that he hopes that his decision to resign will help contribute towards the depolarization and rivalry in Georgia, as both can prove harmful to the country's future.
Irakli Garibashvili has already served as the country's Prime Minister between 2013-2014 when he replaced the previous PM and founder of the ruling Georgian Dream party Bidzina Ivanishvili. Garibashvili's candidacy and his cabinet have to be approved by the Parliament within the next two weeks, or else early parliamentary elections will have to be scheduled. The voting is expected on February 22.