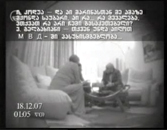 Billionaire presidential candidate Badri Patarkatsishvili stands accused of planning a violent coup to follow the January 5 presidential election, after Tbilisi authorities released what they say is an incriminating audio tape of the tycoon speaking to an undercover agent.
(more)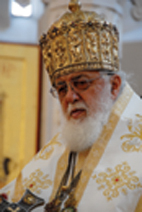 On December 25, Catholicos-Patriarch of All Georgia Ilia II marked 30 years since his accession to the head of the Georgian Orthodox Church.
(more)
A fire gutted the offices of ARTI Group late on December 23, causing millions of dollars in damage.
(more)