The Interior Ministry puts forward a prettier face
By Diana Dundua


Friday, December 28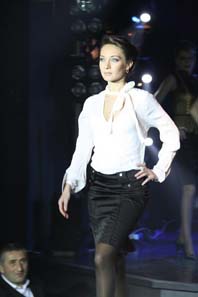 On December 26, the Ministry of Internal Affairs (MIA) held the Miss MIA 2007 beauty pageant at the Night Office club.
Fifteen young ministry employees competed; for many of the desk jockeys, it was their first steps on a catwalk.
The two-hour event featured young Georgian singers like Tika Patsatsia and Kristi Imedadze.
Top government officials were there, including Interior Minister Vano Merabishvili, who watched the show from start to finish.
Contestants took to Night Office's stage in police uniforms, business suits, and evening dress.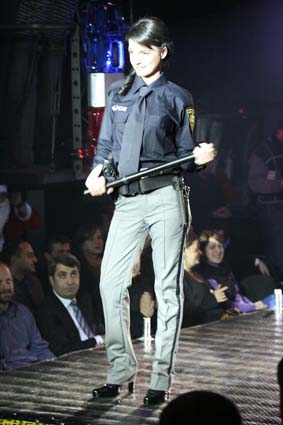 The jury was composed of journalists from Rustavi 2, Mze, Alania and the state broadcaster, and chaired by deputy Interior Minister Eka Zghuladze.
Special titles were bestowed on ministry employees like Miss Elegance Nino Ambardnishvili, who by day is an assistant to the Interior Minister, and Miss People's Favorite Nino Dundua, a protocol department employee who went on to win the title of Miss MIA—and GEL 5000 in prize money.
There is no word on whether other ministries will also crown their most alluring employees.