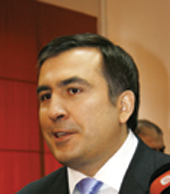 With the Central Election Commission's preliminary official results showing Mikheil Saakashvili winning reelection with 52.2 percent of the vote, the incumbent is publicly offering to bring opposition politicians into the government for his second term.
(more)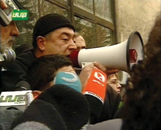 Main opposition candidate Levan Gachechiladze demanded to be interviewed live by the state-owned broadcaster yesterday as he led a protest outside the network's offices in Tbilisi.
(more)
Moscow wants to see better relations with Georgia but expects "real steps" from Tbilisi toward achieving this, Russian ambassador to Georgia Vyacheslav Kovalenko said on January 9.
(more)