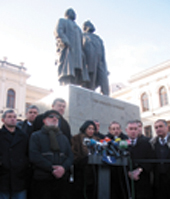 There is no compromise in sight between the government and the opposition, which again labeled president-elect Mikheil Saakashvili "illegitimate" just days before he is to retake office.
(more)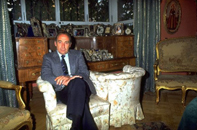 Giorgi Bagration-Mukhraneli, a claimant to the head of the Royal House of Georgia, died January 16 at the age of 63.
(more)
The Interior Ministry sent a letter to Russia's chief sanitation official yesterday, emphasizing Tbilisi's willingness to negotiate on the nearly two-year-old Russian ban of Georgian agricultural products.
(more)