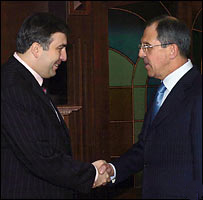 As part of Tbilisi's overtures to Russia for better relations during Mikheil Saakashvili's second presidential term, the government announced yesterday it will draw up a "road map" within weeks, outlining a plan of action.
(more)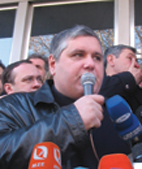 A few hundred protestors rallied outside the US embassy in Tbilisi yesterday to accuse Washington of implicitly backing election fraud in Georgia.
(more)
Tbilisi Mayor Gigi Ugulava announced staffing changes in the capital's administration yesterday, presenting a new vice-mayor and two new district heads.
(more)