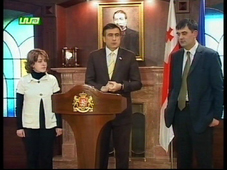 President Mikheil Saakashvili announced a new commission yesterday to consider property disputes, a key source of criticism during his first term, while the speaker of parliament said the ruling party is optimistic about negotiations with the opposition.
(more)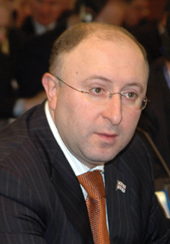 Recently-resigned foreign affairs minister Gela Bezhuashvili will be appointed head of the country's intelligence agency, ruling party lawmakers confirmed yesterday.
(more)
Former defense minister Irakli Okruashvili has been released from custody in Paris, but remains under house arrest awaiting a decision by a French court on extradition to Georgia, the Prosecutor General's Office said yesterday.
(more)