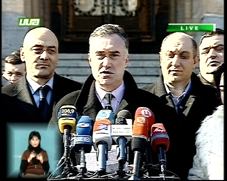 The opposition coalition will return to street protests, its leaders announced yesterday, in the midst of negotiations with the government over concessions which could soothe the country's continuing political volatility.
(more)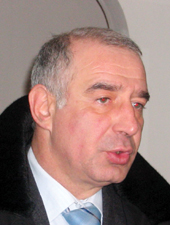 Recently-resigned foreign affairs minister Gela Bezhuashvili will be appointed head of the country's intelligence agency, ruling party lawmakers confirmed yesterday.
(more)
The government announced a thorough shakeup of regional administrators yesterday, promising to replace half of the country's governors.
(more)