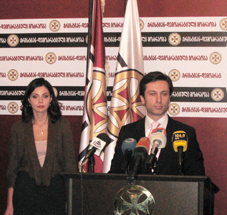 Former Imedi TV anchor Giorgi Targamadze unveiled his oppositional Christian Democratic Party yesterday, declaring it a "patriotic and democratic alternative" intent on making Orthodox Christianity the state religion, and claiming his party would enjoy the blessings of the spiritual leader of the Georgian Orthodox Church.
(more)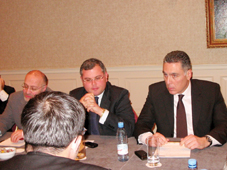 Representatives of the Georgian business community met with members of the nine-party opposition coalition yesterday in a closed-door meeting to discuss the country's economic situation.
(more)
The Georgian government announced last week it is considering a USD 500 million Eurobond issue, which analysts suggest will both raise money and improve the country's investment climate.
(more)
Chronically ill in a decrepit orphanage with no electricity or running water, little food and thin walls that could not keep out the freezing Caucasian winter, Pavel Nefedov was facing a bleak future.
(more)