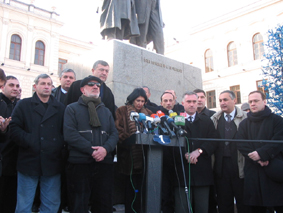 After a weekend of conflicting messages from the opposition, leaders of the nine-party coalition confirm there will be no further talks with the government until three key demands are met.
(more)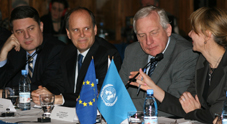 On February 8, the fifth and final phase of the South Caucasus Anti-Drug Program (SCAD) was launched in Tbilisi, where representatives of the EU, the UNDP and South Caucasus governments gathered to discuss the program's progress in the region.
(more)
There are 70 to 80 girls and boys living in an orphanage near the village of Zemo Bodbe in Kakheti, most of them with mentally disorders, and all of them without parental care.
(more)