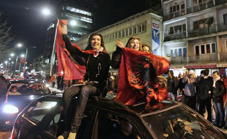 As Western capitals stood poised to recognize an independent Kosovo yesterday, separatist leaders in Georgia's breakaway territories said they would petition for similar recognition while Moscow warned of revising its stance on their independence.
(more)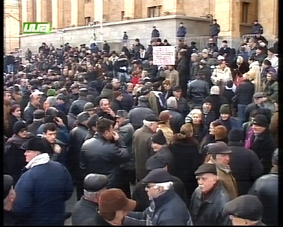 The opposition issued the government an ultimatum at a February 15 protest outside parliament, threatening to turn Georgia into a "town of tents" unless three key demands are met by the end of this week.
(more)
State Minister for Regional Issues Davit Tkeshelashvili met with all of Georgia's provincial governors on February 16, publicly instructing them to begin work on rural Georgia's most pressing problems.
(more)