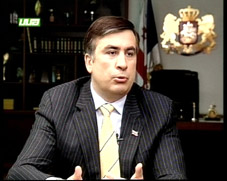 President Mikheil Saakashvili spoke of Georgia's resolve to stop breakaway Abkhazia and South Ossetia from following in Kosovo's wake, as, one by one, Western capitals began to formally recognize the newly-independent state yesterday.
(more)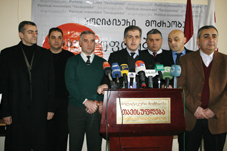 Yesterday, the opposition coalition began registering volunteers pledging to take part in a mass hunger strike due to start February 22 if the government does not meet three key demands.
(more)
Arrested ex-defense minister Irakli Okruashvili, who is awaiting an extradition ruling in France but has suggested a return to politics in time for the parliamentary elections, gave an interview to a Russian television channel from Paris, where is under house arrest.
(more)