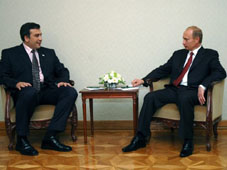 A face-to-face meeting between President Mikheil Saakashvili and Russian counterpart Vladimir Putin on February 21 marked a potential thaw in Russia-Georgia relations, as behind the scenes negotiations continued on key disputes.
(more)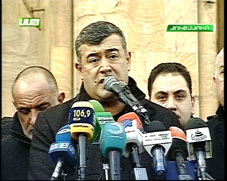 The opposition coalition called off a hunger strike planned for February 22, with former presidential candidate Levan Gachechiladze telling a light crowd of supporters that the coalition would take the high road after the government agreed to key concessions.
(more)
Government officials say they will collaborate with the opposition to draw up a shortlist for a new board of trustees of the Georgian Public Broadcaster (GPB), which will be presented to parliament this week.
(more)