UN official: government still has work to do on human rights
By Messenger Staff
Thursday, February 28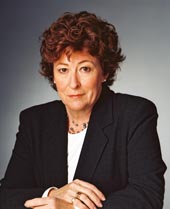 The government has generally made "important progress" implementing human rights in Georgia, but it is important that it follows up on recommendations for improvement, UN High Commissioner for Human Rights Louise Arbour said at a press conference last night.
The UN official was speaking at the end of a three-day trip to Georgia on which she met government and NGO officials, as well as de facto Abkhaz authorities.
Arbour said she emphasized her concerns about the treatment of prisoners when she met government officials and noted the "lack of public trust" in the judicial system.
Discussing the "growing problem of overcrowding" in Georgia's prisons the UN official said she "understand[s] the government is open to providing alternatives to detention."
Georgia's prison population has tripled since 2005, according to official figures, causing concern amongst international organizations. A UN Human Rights Commission report published last autumn stated "gross overcrowding should be ended at once."
Arbour also expressed hope that the government will consider scrapping a May 2007 law reducing the criminal age of responsibility to 12 years old, which she said would bring Georgia back in line with international standards.
Commenting on November 7, when police violently clamped down on peaceful anti-government demonstrators, she stressed the importance of sharing "the process and result" of investigations into the incident, which should explain "both the systemic failing and personal responsibility of any officials involved."
Arbour welcomed the government's position that Internally Displaced Persons have a right to choose whether they return to their place of origin or resettle elsewhere; however, she added that she had expressed her concern about their current living conditions to government officials.
After visiting the breakaway region of Abkhazia yesterday, the UN official said she was "encouraged that de facto authorities have indicated a willingness to cooperate" with the UN Observer Mission in Georgia to maintain a human rights presence in the conflict zone.
She also stressed that human rights issues must be dealt with independent of the political situation in Abkhazia.