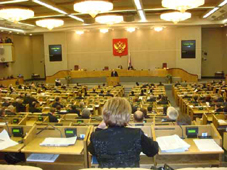 Russian MPs plan to advise their government to open missions in the self-declared republics of Abkhazia, South Ossetia and Transdniester, after the first day of Duma hearings on whether to propose full recognition of the unrecognized separatist regions.
(more)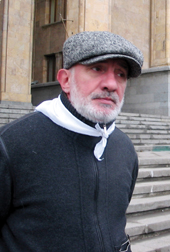 The eight-party opposition coalition, looking for a show of strength, is urging all its supporters to demonstrate in front of parliament on March 16.
Leading coalition member Levan Gachechiladze said the mass rally would support the hunger strikers currently encamped on parliament's steps. But the announcement was overshadowed by the drama of television reporters quizzing a leading opposition politician on his recent meeting with an exiled Russian oligarch.
(more)
The government's record on media freedom and political participation regressed in 2007, especially during the political unrest in November, according to the annual US Department of State Country Report on Human Rights published on March 11.
(more)