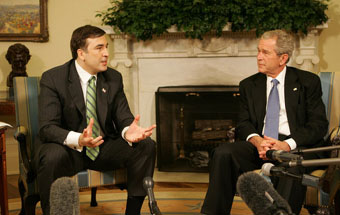 President Mikheil Saakashvili, following a meeting yesterday with the UN secretary-general, said international efforts have so far been ineffective in solving the Abkhaz separatist conflict and promised new proposals for conflict resolution.
(more)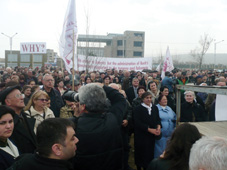 With President Mikheil Saakashvili on a visit to Washington, the eight-party opposition coalition rallied outside the US Embassy to Georgia yesterday to protest perceived American support for his administration.
(more)
The first Tbilisi–Moscow flight in nearly a year and a half will take off by the end of March, after the Russian government confirmed that air links with Georgia will be formally restored next week.
(more)