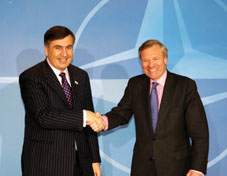 As the NATO summit gets underway in Bucharest today, Georgia's odds of entering the next stage of integration into the alliance look bleak as both Germany and France indicate they would veto such a decision.
(more)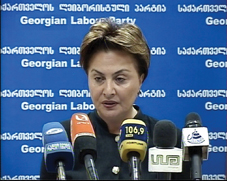 The country's opposition could face an uphill struggle in the May elections, after at least one significant party suggested it would compete against other opposition groups for seats in parliament.
(more)
The president announced a task force to serve as a go-to point for election issues in the lead-up to the May parliamentary elections.
(more)
Georgia to send troops to Afghanistan
(more)