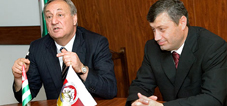 A Russian newspaper is reporting that Moscow will strengthen diplomatic ties with Georgia's separatist regions, as their leaders opened the first embassy between the two self-declared republics.
(more)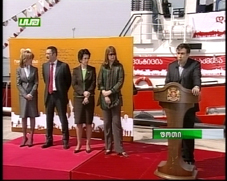 Pledging to turn Poti into a "second Dubai," President Mikheil Saakashvili inaugurated the creation of a free economic zone and the reconstruction of Poti port yesterday.
(more)
"Sokhumi Airport is ready to receive any kind of plane from any country," announced Abkhaz TV on April 14.
(more)