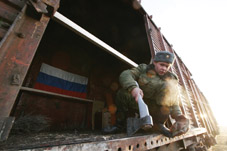 Russian troops arrived in Abkhazia yesterday to bolster the country's peacekeeping force in the breakaway region, while Tbilisi decried the move as illegal.
(more)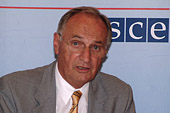 The country is "highly polarised" approaching the May 21 parliamentary elections, said the top foreign election monitoring team in Georgia in its first pre-election report.
(more)
Vandals have struck the Jewish cemetery in the seaside town of Batumi, painting swastikas and burning kindling on the gravestones.
(more)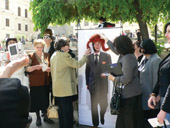 A coalition of women's NGOs rallied outside Public School No. 1 on Rustaveli Avenue yesterday, in support of women candidate in the upcoming parliamentary elections.
(more)
With March's inflation in the double-digits, the central bank says it is adopting a tighter monetary policy to get inflation down to its eight percent target.
(more)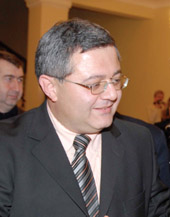 Is the Republican Party too moderate for Georgia?
(more)