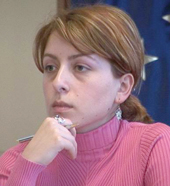 Eka Tkeshelashvili will be Georgia's new foreign affairs minister, government officials confirmed yesterday. The 30-year-old Tkeshelashvili, who was serving as prosecutor general, replaces Davit Bakradze.
(more)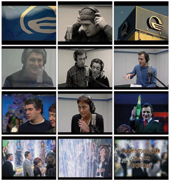 The embattled Imedi television station, once the country's leading broadcaster, restarted broadcasts yesterday with movies and dubbed South American soap operas.
(more)
A ruling party incumbent pulled out of the parliamentary elections race yesterday after the opposition released an audio tape they claim reveals him intimidating state employees.
(more)