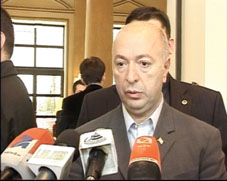 The family of late Georgian billionaire Badri Patarkatsishvili says it won a court case in the United States against the man claiming ownership rights to Patarkatsishvili's assets.
(more)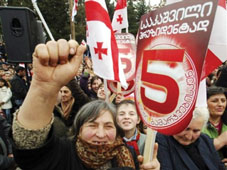 With twelve political parties and blocs vying for seats in next week's parliamentary elections, a glance at their various campaign slogans gives a convenient snapshot of the political field.
(more)
Bank of Georgia announced yesterday it bought a controlling stake in a Belarusian bank.
(more)