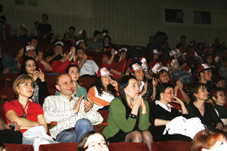 Early exit polls results projected a sweeping victory for the ruling party in yesterday's parliamentary elections. Opposition leaders, who had instructed supporters to boycott the exit polling, dismissed the results as rigged.
(more)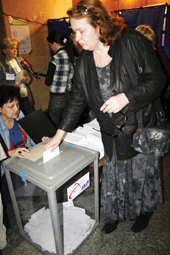 Despite significant reports of violations and organizational glitches at the ballot box, voting was mostly calm across the country yesterday, with one domestic NGO giving a "generally positive assessment" of the parliamentary elections.
(more)
Georgian officials said Abkhaz militia were behind gunfire near breakaway Abkhazia yesterday which left several Georgians injured.
(more)