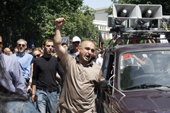 Opposition supporters marched through central Tbilisi yesterday to demand repeat elections, promising to return to prevent the next parliament from convening.
(more)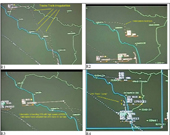 A Russian jet shot down an unmanned Georgian reconnaissance plane over breakaway Abkhazia last month, a UN investigation concluded in a report released yesterday.
(more)
Newly-elected majoritarian MP Roman Marsagishvili, who ran on the Republican ticket in Kazbegi district, said on May 24 that he would break with the party by sitting in parliament when its first session convenes rather than boycotting.
(more)