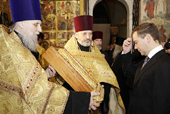 President Mikheil Saakashvili's first meeting with the new Russian president will cover some awkward ground, Saakashvili suggested this week as he outlined a possible agenda.
(more)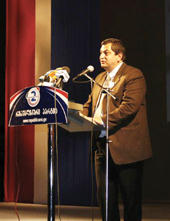 The Republicans released video footage yesterday which they say prove the May 21 parliamentary elections were rigged.
(more)
Belarus' security service charged a lawyer for Joseph Kay, the self-declared heir of a dead Georgian billionaire, with drug smuggling yesterday.
(more)
Georgian Public Broadcaster board chairman Irakli Tripolski said yesterday he may not resign if his colleagues take his complaints into account.
(more)
Tests confirm Patarkatsishvili died of natural causes.
(more)