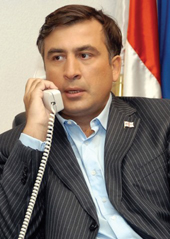 President Mikheil Saakashvili will call his Russian counterpart today to discuss Moscow's decision to send hundreds of military engineers to repair separatist Abkhazia's railways.
(more)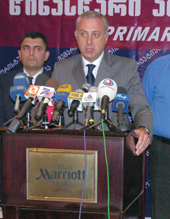 A leading opposition politician accused the government yesterday of mounting a campaign of terror against opposition activists after multiple reports of targeted beatings and attacks.
(more)
Joseph Kay, the apparent new owner of the formerly pro-opposition Imedi media group, sacked the top management of Radio Imedi on May 30.
(more)
National Security Council chief Kakha Lomaia said any attempt to physically stop the new parliament from convening will be suppressed by "all legal means."
(more)
Opposition activists attacked.
(more)