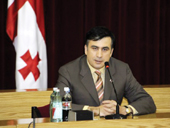 Moscow accused Georgia yesterday of being the "instigator of all recent provocations" in the breakaway region of Abkhazia, days before President Mikheil Saakashvili is due to meet his new Russian counterpart for the first time.
(more)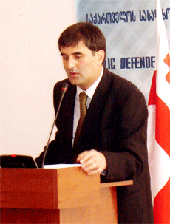 Georgia's human rights ombudsman said he sees systematic and worsening attacks on political and media freedom in the last few weeks.
(more)
Levan Gachechiladze, a leading opposition politician and MP-elect, passed a mandatory drug test on his third attempt.
(more)
Opposition parties will picket the first session of parliament in an avowed effort to stop it from convening, but as dissent within their ranks grows, it is hard to see how they will meet with success.
(more)
Opposition activists attacked.
(more)