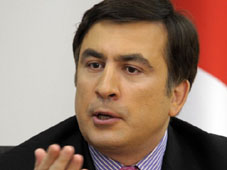 Casting his country's dispute with Russia in historic terms, Mikheil Saakashvili says Georgia's freedom—and Europe's principles—are at stake as tensions escalate over a breakaway region.
(more)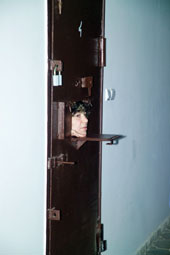 As around 100 female inmates continued a hunger strike at a Tbilisi jail yesterday, the prison department says it's not responsible for dealing with demonstrators' demands.
(more)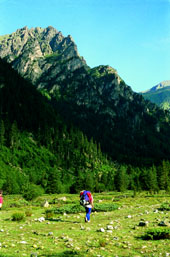 Georgian border guards found a lost Croatian tourist yesterday in a forlorn hut in the remote reaches of a western Georgia mountain range.
(more)
Abkhazia discussed at US-EU summit.
(more)