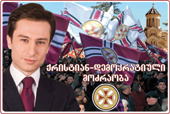 The Christian Democratic Movement has reached an agreement with the ruling party, paving the way for it to take up the seats it won in last month's parliamentary elections, following a second round of talks on June 12.
(more)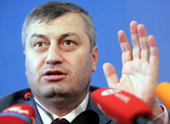 The uncle of former defense minister Irakli A shootout in the breakaway region of South Ossetia this weekend left several people injured as both sides traded accusations over how the incident began.
(more)
A Gallup poll suggests the perception in Georgia that most or many people are fearful of expressing their political views doubled between 2006 and 2007.
(more)