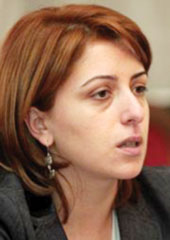 Moscow criticized Tbilisi's push to change the peacekeeping format in breakaway Abkhazia yesterday, prompting a swift counteroffensive from the Georgian government.
(more)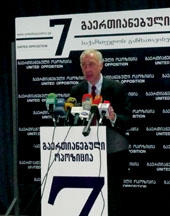 The United Opposition bloc hammered out ideas about its future yesterday before announcing a summer recess to ponder how to proceed.
(more)
Political parties are waiting for notice from the Central Election Commission that they are eligible for a share of millions in state financing.
(more)
A Georgian aircraft manufacturer announced yesterday it has entered into a joint venture with an American company to produce jet planes.
(more)
IDPs protest outside ministry.
(more)