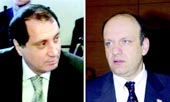 Georgian officials and leaders of the separatist Abkhaz administration met in Sweden last week for high-level talks, officials in Tbilisi have confirmed.
(more)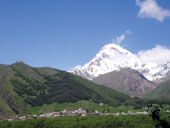 A Caucasian archetype of rugged individualism, the people of Kazbegi have tacked against prevailing political winds as regional trends push them further into the margins.
(more)
The Christian Democratic Movement took up their seats in the new parliament on June 20, becoming the only non-government party to do so, with its party leader calling the move the best way forward.
(more)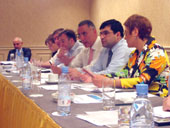 An ex-finance minister presented a new program to train businesses to navigate Georgia's customs regulations at a roundtable meeting for the International Chamber of Commerce-Georgia (ICC-Georgia) on June 19 at the Tbilisi Marriott.
(more)
President meets NATO chief.
(more)