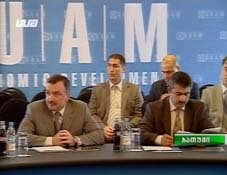 The GUAM summit at the Black Sea town of Batumi wrapped up on July 1 with Georgia assuming chairmanship of the organization.
(more)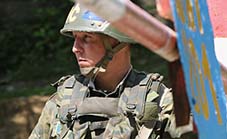 An explosion struck near a Russian checkpoint on the administrative border with Abkhazia yesterday. No one was injured in the blast, which Russian news agencies say happened on the Georgian side of the border.
(more)
Ethnic minorities in Georgia are less likely to know about and support the country's NATO membership bid than other Georgian citizens, a local organization which works with minorities said yesterday.
(more)
"Healthcare Ministry official arrested"
(more)