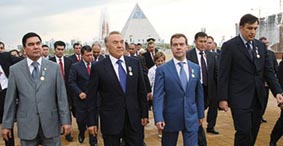 More explosions were reported on the administrative border with Abkhazia yesterday morning, the latest in a series of bombings and attacks in Georgia's conflict zones.
(more)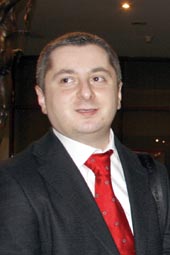 The government is planning to merge the Prosecutor General's Office into the Justice Ministry, according to a proposed constitutional amendment.
(more)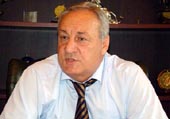 Both Abkhazia and South Ossetia claimed this weekend that Georgia is plotting military invasions to retake the two separatist regions. Georgian officials say they are committed to peaceful resolution of the country's separatist conflicts.
(more)
While a reliable water supply is increasingly the norm for urban Georgians, access to clean water remains a dream for some rural families.
(more)
IMF mission downsizes Georgia office
(more)