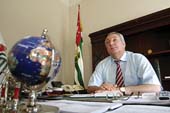 Abkhaz separatist authorities say they will cut all links with Tbilisi after a blast in the Abkhazian town of Gali killed six people on Sunday.
(more)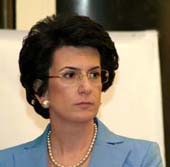 Political heavyweight and ex-parliamentary speaker Nino Burjanadze officially unveiled her new think tank yesterday in Tbilisi, saying more should be done to shore up a democracy which is "not steady."
(more)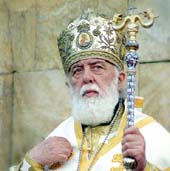 On July 4 the country's spiritual leader visited a Tbilisi prison where female inmates began a hunger strike a month ago, telling them to end the protest. But the inmates, who previously suspended the protest at the behest of Catholicos-Patriarch of All Georgia Ilia II, say the demonstration will continue.
(more)
Parliament is planning to strip the country's main opposition coalition of state financing after its members renounced their MPs' status following May's disputed parliamentary elections.
(more)
OSCE ambassadors visit Georgia.
(more)