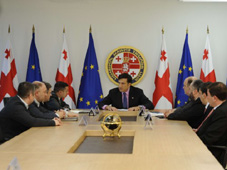 South Ossetia's separatist authorities released four Georgian servicemen held overnight after foreign diplomats intervened yesterday. Georgia's president had threatened a police operation to free them.
(more)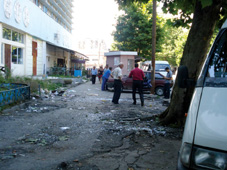 The UN Secretary General called for "maximum restraint" yesterday after a series of bombings in Abkhazia threatened to plunge the region into greater violence.
(more)
Authorities are telling businesses not to advertise with the country's last pro-opposition television channel, its director claimed this week.
(more)
HSBC enters Georgian banking sector.
(more)
Human rights ombudsman criticizes party funding law.
(more)