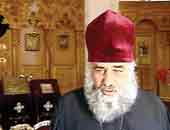 An infamous priest known for his violent campaign against religious minorities was freed July 25 after four years in jail.
(more)
"Just five years ago the term 'Georgian hacker' would prompt someone to grin," says Hammer, a self-described Georgian computer hacker, "but now, the situation is beginning to change."
(more)
Two men have been killed in separate incidents in Georgia's breakaway regions in the past few days, underscoring the dangers there even as international diplomatic efforts seek to calm the region.
(more)
Forecast promises cooler weather in August.
(more)