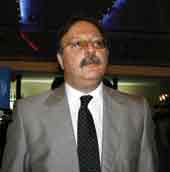 Georgian officials yesterday accused Russia of stalling attempts at peace talks between Tbilisi and breakaway Abkhazia.
(more)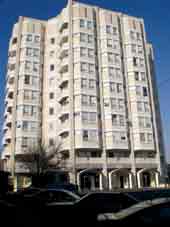 Authorities arrested two top officials in the Economic Development Ministry yesterday on charges of taking a USD 350 000 bribe in a corrupt land deal.
(more)
Like anywhere else in the world, Georgia has its fair share of diet fads. Georgians packing a few more pounds than they would like experiment with the "Ugulava diet," named in honor of capital's mayor, or the "English diet" in bids to slim down and shape up.
One of the more eyebrow-raising diet wonders to hit shelves in Georgia is the Guno pharmaceutical company's "Anti Fat Water," described on the bottle as a "health product for health life."
(more)
Russia begins railway troop withdrawal.
(more)