Adjara, Tbilisi elections slated for October
By Shorena Labadze
Wednesday, August 6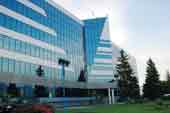 Political parties are gearing up to compete in—or boycott—elections in Tbilisi and the autonomous region of Adjara which authorities have scheduled for October 4.
There are two local parliamentary seats empty in Tbilisi, where opposition candidates gave up their seat in protest of what they say was a rigged election in May. The Adjaran elections, for the region's governing body, the Supreme Council, were long scheduled for this fall.
Republican leader Davit Usupashvili said his party will not compete in the Tbilisi by-elections, but could stand in the Adjara poll if certain conditions are met.
"Political pressure must be ended on the voters and political party members," he said yesterday.
The Republican leader said the system is stacked in Adjara, and needs the involvement of international organizations.
A leading member of the United Opposition, a beleaguered bloc which posed strong competition to the ruling party earlier this year, said they will not compete in the Tbilisi reruns.
"As we considered the current parliament illegitimate and renounced our [MPs'] mandates, it would be incomprehensible and illogical if we make an announcement about our desire to participate in these upcoming elections," said New Rights party member Manana Nachkebia.
She did not rule out competing for Adjara Supreme Council seats, but echoed the Republican demand that reforms preface their engagement.
"But there is another side: We don't want the government the pleasure of standing alone in the elections with its satellite political parties. If our colleague political parties agree that we must participate, we'll do so," Nachkebia said.
"Satellite political parties" is a reference to the recently-founded Christian Democratic Movement, which holds six seats in parliament and is accused by other opposition parties of kowtowing to the government.
The ruling party holds nearly eight in ten seats in parliament, rendering the opposition little more than symbolic.
Party member Nikoloz Laliashvili said they would compete both in the Tbilisi by-elections and the Adjara polls. They have not picked candidates yet, he said, though campaign preparations have begun.
Two other marginal opposition parties suggested they would also compete in both sets of elections.
The two Tbilisi election reruns offer a chance to a non-government candidate: opposition candidates won with 59 percent in Vake, and 54 percent in Didube.
In the previous Adjaran elections in 2004, only the ruling party and Republicans won seats, with 72 percent and 14 percent of the vote respectively. Other parties failed to clear the seven percent threshold needed to take a seat.
30 members in total are elected in parallel voting systems to the Adjaran Supreme Council, the governing body of the nominally autonomous region.