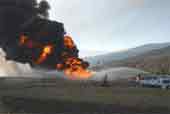 The major Baku–Tbilisi–Ceyhan oil pipeline shut down yesterday after a Turkish section erupted in fire.
(more)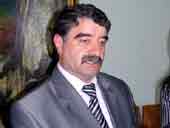 Georgian and separatist troops clashed against yesterday in breakaway South Ossetia as the region's separatist leader said he would not sit for direct peace talks arranged after severe violence in the last week.
(more)
Georgians often use folk remedies to combat feared infections like the measles, but the ineffectiveness of the treatments can threaten the health of the sick.
(more)
British ambassador visits Georgian-Ossetian conflict zone
(more)