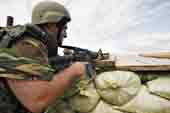 Diplomats are pushing urgent peace talks between Georgian and South Ossetian officials to avert all-out war as heavy fighting in the region killed at least a dozen yesterday.
(more)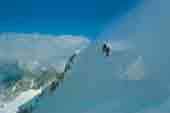 Border Police are searching for three Latvian mountain climbers missing for days in the mountains of Svaneti.
(more)
Kazakh investors have visited Georgia to investigate the Georgian agricultural sector and negotiate the export of fruit and vegetables to Kazakhstan.
(more)
Reopening the Baku–Tbilisi–Ceyhan oil pipeline could take as long as two weeks after a section caught fire in Turkey, an official with Turkey's state-owned pipeline company told Reuters yesterday.
(more)
Peace march planned from Kutaisi to Tbilisi
(more)